This page spotlights some of the most inspiring and mission-driven people I know today - incredible creators, authors and thought leaders who initiate things that matter, who make a positive impact, and who are conscious about the world they create.
Read More
Recent Interviews
Marcus Meurer -
What does success have to do with 6 pieces of T-shirts and strict morning routine? Who has this big vision of empowering people to live on their own terms? It's Marcus Meurer, a Digital Nomad, [...]
-->
The Digital Nomad Revolution – Interview with Marcus Meurer
This page features zero-to-hero stories of some of the most inspiring figures I know. Reading these transformational stories is a great way, not only to get inspired, but also to learn from other's mistakes and victories.
Read More
Recent Stories
Elon Musk -
Elon Musk is an important figure in our times, impacting a variety of industries from online banking to space exploration. At times controversial, Musk is no stranger to taking seemingly [...]
-->
The Visionary Disruptor: Elon Musk Story
For years, I've searched for ideas for my own life goals List. I decided to gather everything I found into one area so others can get ideas for their own bucket list.
Read More
One eve, just after I turned 30, I started a long life goals list which later became the basis of this site. My intention is to accomplish each and every goal on this list in a matter of 10 years.
Read More
Recent Goals
By Tal Gur
By Tal Gur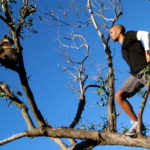 Continued
Continued
Like what you see? Please share with your friends ⇗